LOL Fridays is a project run by Student Volunteering Cardiff (SVC). It is a fortnightly youth club run for young adults with Down Syndrome with the aim to provide a fun, enjoyable and safe environment. It is held at Whitchurch Methodist church on a Friday night between 7.30 and 9. The venue allows us to provide a wide range of activities, from karaoke, to sports, to arts and crafts, to ping pong! At the end of each year we arrange a trip; in the past, these have consisted of bowling, adventure golf, and of course… FOOD!! We try to vary the sessions, which we achieve through themed events such as Halloween and Christmas parties. At these events, we have extra activities such as decorating biscuits and gingerbread men, pass the parcel and making Christmas cards. At our recent Halloween party, we went on to sell those biscuits to the parents and raised £40 for Children in need, which was a fab idea suggested by one of our beneficiaries!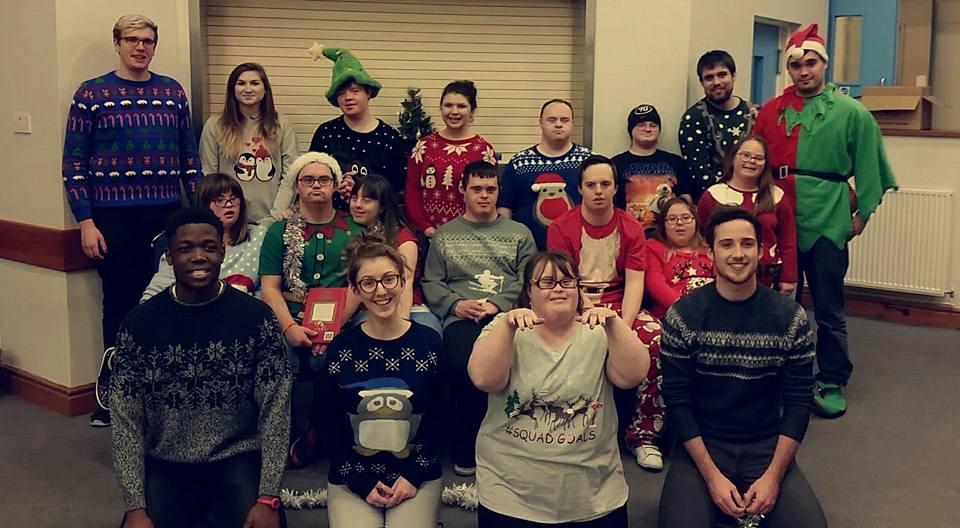 This year we have been extremely lucky with the blend of our volunteers; we have a mixed group in terms of age, gender and volunteering experience. However, they have all proven to be first-class volunteers with their interaction with beneficiaries, attendance and participation. By participation, we of course mean dressing up for the Halloween party, with special appearances such as Sandy from Grease, to doctors, skeletons and pumpkins, to dancing and singing hats. Along with Christmas jumpers for our Christmas themed party.
The beneficiaries seem to have formed a special bond with our volunteers; though we encourage them to mingle, they definitely seem to have their favourites. They always have fun and know exactly what they like and head straight for their favourite activities. One popular favourite this year has been our new 'nail salon', whether you like it or not you will be getting your nails painted by one of our regular beneficiaries. Overall, this project is an enjoyable, fun-filled Friday night for volunteers and beneficiaries alike, and we look forward to seeing where the rest of the year takes us!!