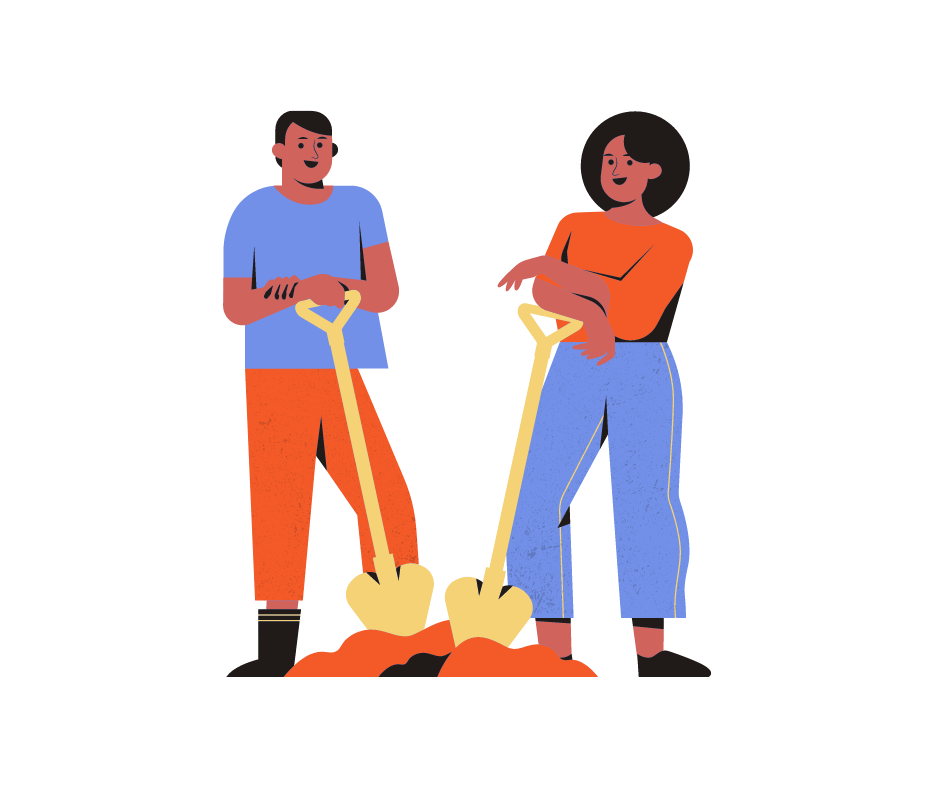 Boosting Nature - Volunteer Buddies!
Volunteer Buddies is a joint initiative between SVC and Innovate Trust which aims to pair adults with learning disabilities and SVC volunteers so that together they can access mainstream environmental volunteering opportunities in the community.
By taking part in this initiative, you will be helping to open up the volunteering landscape for people with additional needs who want to volunteer but often struggle to find suitable opportunities with the right level of support.  
All volunteering opportunities will be related to the environment and biodiversity – most will take place outdoors! Examples include volunteering with Valeways, the Cardiff Conservation Volunteers, and Cardiff Rivers Group.
Role:
SVC will pair you with a person with a learning disability who would like to start volunteering but faces barriers to doing so.

We'll help you and the beneficiary to choose an environmental volunteering opportunity that suits your shared availability and interests.

You'll volunteer for three months together, after which you can choose to continue for an agreed length of time or finish volunteering.

Ideally, we would like SVC volunteers to travel with beneficiaries to their volunteering as this can be a big barrier for people.

Comprehensive training will be provided and you'll be well supported by the SVC and Innovate teams!

Aims:
To help people with learning disabilities to enjoy the benefits of volunteering in their community.

To help build the confidence of people with learning disabilities.

To challenge the public's expectations and assumptions about people with learning disabilities, particularly their ability to volunteer and make a valuable contribution to the community.

To help improve the biodiversity of green spaces across Cardiff and the Vale.
Application process:
Complete SVC's Volunteer Application Form;
Complete a short matching form
DBS check and suitable references required
This project is funded by WCVA's Landfill Disposals Tax Communities Scheme.