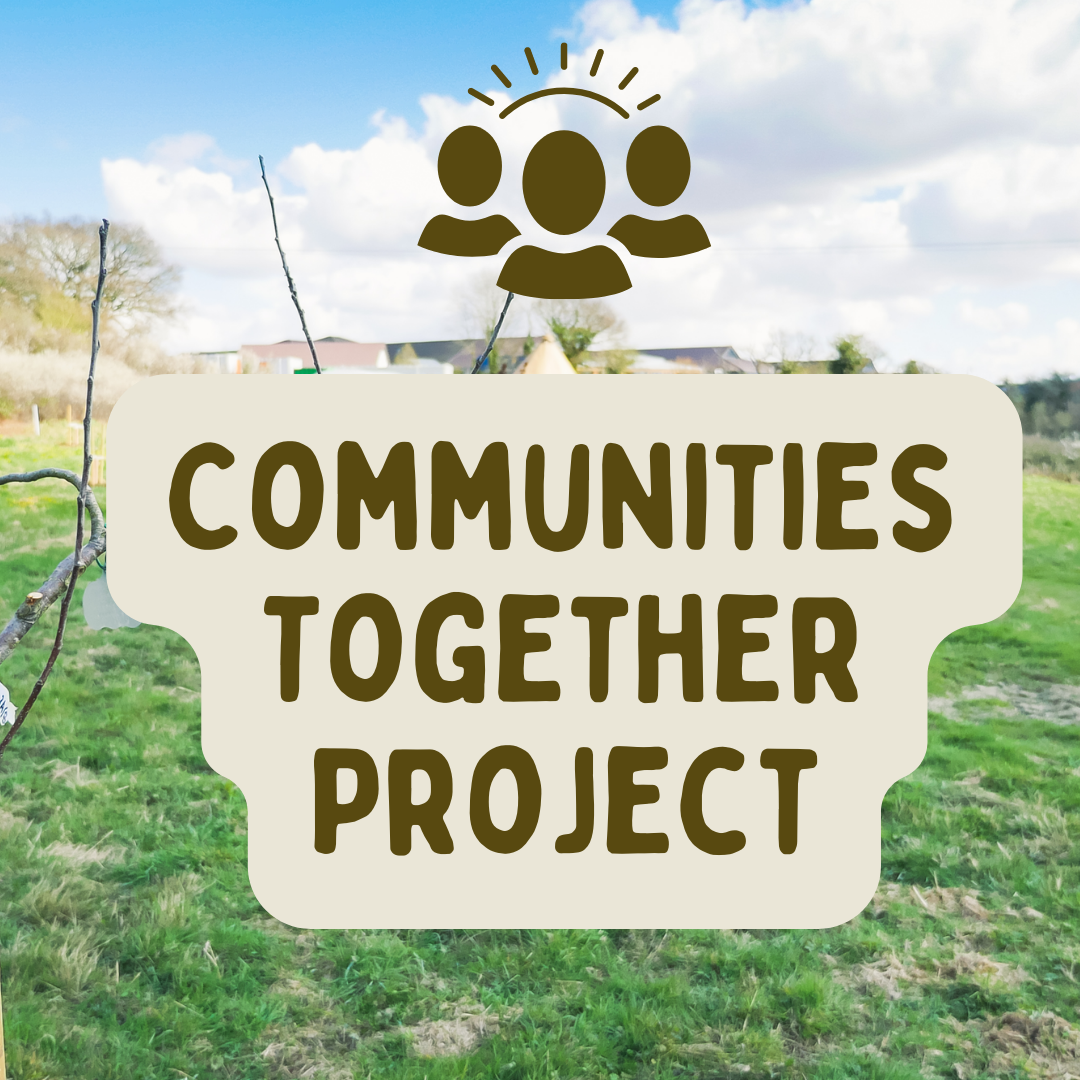 Communities Together Project
This is a NEW initiative, where SVC aims to pair SVC volunteers with volunteers from the asylum-seeker community. Together volunteers will help develop an outdoor healthcare and rehabilitation centre that is being designed to benefit the well-being of hospital staff, patients and the local community. This project is led by our partners at Down to Earth (DTE).
This is a 7-week volunteering opportunity.
Your Volunteer Role:
Your involvement in this project will enable the opportunity for asylum-seekers to develop their use of the English language through informal communication.
You will be supporting the integration of asylum-seekers into the local community.
As a group you will develop new skills:

Practical skills: green woodwork skills; maintenance and construction skills; tree-planting; taking part in the meadow life flora and fauna surveys; and experience in fencing, fire lighting etc.
Creative skills: creating own walking sticks, bug hotels, flower presses, wind chimes, etc.
Where?
University Hospital Llandough
When?
Weekly, every Friday, from 10:30am - 2:30pm
7-week commitment from Friday 16th September - Friday 28th October.
More information on the Health Meadow Project:
Our Health Meadow – Ein Dôl Iechyd (ourorchard.wales)
Our Health Meadow (fitforthefuture.uk)
How do I apply?
Please complete the application form on the Apply to Volunteer | SVC (svcymru.org) page and select 'Communities Together Project' as your first choice.
For more information or if you have any questions please contact Frankie at f.hackett@svcymru.org.