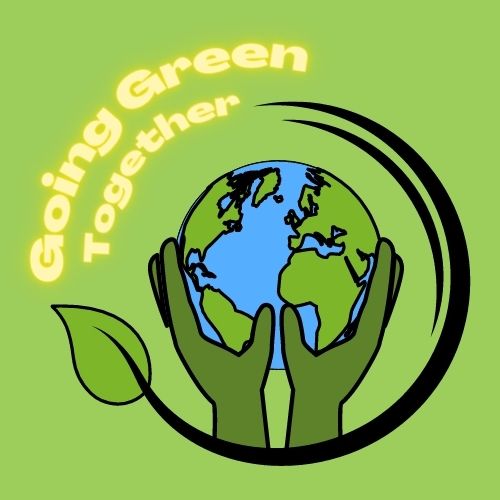 What is the project about?
Going Green Together (GGT) aims to bring the community together on a shared vision of a safer and greener South East Wales, by connecting volunteers and adults with additional needs to work together on environmentally-friendly activities.
The project will be a partnership run by SVC and Innovate Trust, an organisation that supports adults with additional needs to develop their skills and confidence.
Volunteers will have the chance to learn and develop skills such as: environmental awareness, team work, initiative, planning and organisation, communication, public speaking, digital engagement, and working with individuals and groups from different backgrounds.
What will my volunteer role be?
There will be three main roles for you to choose from:
Volunteering at outdoor activites.
Volunteering to research and deliver online educational workshops.
Volunteering on the newly-established Environmental Committee (EC) at SVC.
Volunteers can select more than one of these roles, depending on availability.
Please click on the drop-down arrows below for more information.
Where and when?

Where will the project take place?

The outdoor activities will take place in various locations across Cardiff, The Vale, and Rhondda Cynon Taf (RCT).
The educational workshops and Environmental Committee meetings will take place online.
Travel expenses will be available for the in-person activities.

Is there a time commitment?

Flexible – each role will have differing time commitments, ranging from one-off opportunities to regular volunteering. This will also depend if you only want to attend the activities themselves, or help with planning and organising.
When you meet with SVC staff following your application, you can discuss your availability for the project.
We only ask that if you agree to a commitment – either one-off of regular – that you honour this agreement to the best of your abilities. Volunteers who do not uphold their agreed time commitments may be asked to leave the project.
What training will I get?

What training and support will I get?

Training

SVC & Innovate Trust Project Training - including working with adults with additional needs.
In-Person Activities Training (optional).
Environmental Committee Training (optional).
Befriending Training (optional).
Other external training sessions organised by SVC.

Support

An initial meeting with the SVC Project Coordinator, ongoing regular check-ins, and group debriefs
Support from Lead Volunteers
Covid-19

Are there Covid-19 precautions in place?

For in-person outdoor activities, SVC and Innovate Trust will:

Complete Risk Assessments.
Provide PPE - e.g. face coverings, gloves, hand sanitiser, wipes for shared equiptment
Encourage volunteers to take Lateral Flow Tests befor attending activites.
Make sure volunteersare aware they should not attend outdoor activities if they feel unwell or if they live with someone who has symptoms, and to follow the latest government and NHS advice regarding COVID-19 symptoms.
Deliver training, guidance, and inductions online where possible.
How do I apply?

How do I apply to the project?

Head over to our 'Apply to Volunteer' page.
Complete the application form, selecting 'Going Green Together' from the dropdown menu.
We will be in touch within 5 days of your application.

For any questions, or if you would like more information before applying, please contact:

Email: ggt@svcymru.org
Mobile: 07710 086 676
SVC Office: 02921 676 780