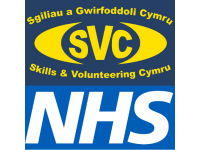 Outline of Duties:
To act as a befriender to patients on the wards.
To interact with patients who may feel lonely, isolated or bored, spending time at the bedside or in the dayroom, engaging in conversation or activities.
To help with virtual visiting with UHB devices.
Main Tasks:
To treat all patients with dignity and respect.
To spend time in general conversation and listening.
To assist staff with activity sessions e.g. arts and crafts, social games and seasonal activities.
To help provide hot or cold drinks as and when requested by staff outside of the scheduled drink services.
To reassure anxious or nervous service users or visitors.
To provide a reading/writing service where appropriate.
To collect items from hospital shops for patients after verification from ward staff.
To facilitate one to one activities with patients such as cards and puzzles.
To use reminiscence tools with patients.
To undertake virtual visiting calls.
To adhere to all Covid-19 specific health and safety guidance.
Time Commitment:
Minimum of 2 hours per week.
A regular weekly commitment will be expected of volunteers, this will be discussed as part of your recruitment process.
Training and Support:
Volunteers will need to undertake Cardiff and Vale University Health Board Training and Induction as well as an appropriate level of manual handling and violence and aggression training.
Training needs will be identified through the supervision process and met through Cardiff and Vale UHB Training Programmes.
Covid-19 Specific Guidance:
All volunteers will need to complete an individual risk assessment prior to starting.
All volunteers must be aware of the need to stop volunteering should they feel unwell, or if they live with someone who has symptoms, and to follow the latest government and NHS advice especially regarding COVID-19 symptoms.
Training, guidance and induction to be provided via e-learning or virtual technology where possible volunteers must be provided with the required levels of PPE and be trained in the usage, donning, doffing, and disposal of PPE in line with UHB guidelines
Location:
Various wards across hospital sites within the UHB.
Reports to:
SVC Project Coordinator and Ward Manager/ Activities Coordinator. Accountable to Voluntary Services Team (Cardiff and Vale Health Board).
Required Checks:
DBS (criminal Records Check);
Occupational Health check;
Two References;
Informal interview (shortlisted applicants).
Expenses:
Reimbursed travel to/from locations on the day of volunteering.
Application process:
Complete SVC's volunteer application form;
Complete SVC's vetting form;
Invite to an informal interview;
DBS check;
Complete Cardiff and Vale Health Board training and induction.
Please Note:
We are currently looking for volunteers to support on various wards in Llandough Hospital, Heath Hospital and St David's Hospital;
Due to the nature of this project the vetting and training procedures takes some time. We thank you for your patience and understanding;
Volunteers will also be offered the first dose of a Covid-19 vaccine at their first volunteering shift, but it is not mandatory to have the vaccine for this project.
Please read through the Role Description (in the Gallery) before applying.